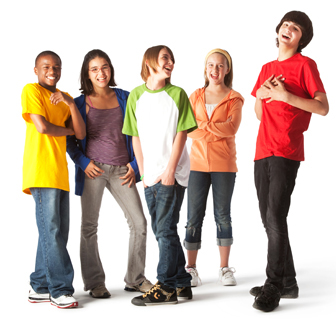 Advisors     Representing Your Country     Debate     Elections     Officers    Agenda     Student Roles     KUNA for Parents
Global Village  Resolutions  Resolution Authors   Security Council  Media Corps  Awards  General Assembly  KUNA FAQ & Terms
KENTUCKY UNITED NATIONS ASSEMBLY

CLICK HERE TO RESERVE YOUR COUNTRIES FOR 2015

The Kentucky United Nations Assembly (KUNA) is a three-day experiential learning conference in which students participate directly in simulated international diplomacy.

As Ambassadors emulating the culture and representing diverse interests of UN member countries from around the world, students dive deeply into the culture of another nation and are encouraged to re-examine the world from another perspective. Students develop solutions for international issues by writing, presenting, debating, and voting on Resolutions.

Students also celebrate cultural diversity by presenting aspects of their chosen country's culture at the Global Village and International Stage. Officers elected by students serve as conference leadership, supported by YMCA professionals, advisors, alumni, and parent volunteers.

KUNA offers students the opportunity to experience the richness of cultures from around the world, develop empathy, and hone their critical thinking skills while engaging with a wide variety of perspectives and global issues.
FAQ
KUNA is run by elected student officers, but professional Y-Staff members, teachers, volunteer advisors, and adult alumni volunteers are always present to keep things running smoothly and safely.
The conference is held at the Marriott or Galt House Hotels in Louisville, Kentucky.
Students in grades six through eight will attend Middle School KUNA. Your delegation may choose which conference to attend based upon which dates work best for you on a first come, first serve basis.
Students in grades nine through twelve will attend High School KUNA. Your delegation may choose which conference to attend based upon which dates work best for you on a first come, first serve basis.
Click here to see country availability for each conference and to fill out the KUNA Country Request Form.
What are the student program fees? *
$230 for Student Y Members
$240 for non-Student Y Members
What are the adult program fees? **
One advisor per 15 students: FREE with on-time registration (to see registration deadlines, click here)
Advisor sharing a room: $135
What is included in the fee to attend?
The program fee includes two nights lodging, lunch and dinner on the second day, and breakfast on the final day.
Are there scholarships/financial aid available?
The Kentucky YMCA is committed to enabling access to our programs to all interested students. Need-based financial aid is available. In order to be considered for financial assistance, a student and his/her parent or guardian must fully complete the financial assistance request form and submit it to the Kentucky YMCA no later than your conference's deadline (click here). You can obtain a financial assistance form here or from your regional director.
What if I have more questions?
Feel free to contact your Regional Director if you have questions or would like to set up a meeting.
*All rooms are expected to have 4 students.
**Advisors may be paired with an advisor from another delegation. Private rooms may be available for an extra fee.